Cops ID 4th Suspect in Sex Attack of Woman Leaving Church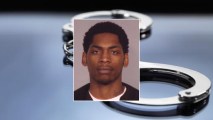 Police have released the name and picture of the fourth suspect wanted in connection with the sex attack and robbery of a woman as she left a church service in Queens last week, the NYPD says.
This story uses functionality that may not work in our app. Click here to open the story in your web browser.