1 Man Killed, Another Hurt in NJ Shooting: Prosecutor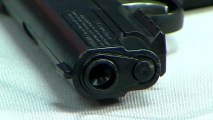 A shooting in Jersey City on Sunday afternoon killed one man and injured another, prosecutors said.
Photo Credit: NBC 5 News
This story uses functionality that may not work in our app. Click here to open the story in your web browser.